British Columbia Chess Federation - Chess Clubs
If you would like to add your club to the list, or would like to update your information, please contact the webmaster (email address at the bottom of the home page)
Burnaby
Kids' Chess Club @ Metrotown
Time/Place: Saturday's, 2:00 PM to 3:30 PM at Burnaby Public Library (Metrotown branch)
Contact: Curtis Lister at 778-836-4268 or Email info@burnabychessclub.com
Website: http://www.bpl.bc.ca/events/kids-chess-club-metrotown-34
Bonsor Chess Club
Time/Place: Mon, Wed, Fri. 12noon - 6PM. Burnaby Bonsor Recreation Centre
Contact: Email bonsorchess@gmail.com
Burnaby Junior Chess Club
Time/Place: Monday to Sunday at Recreation Centres and Elementary Schools in Burnaby, B.C. (see website for more information)
Contact: Curtis Lister at 778-836-4268 or Email info@burnabychessclub.com
Website: http://www.burnabychessclub.com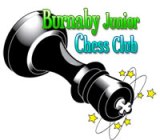 Simon Fraser University Chess Club (SFU Burnaby)
Time/Place: Fridays 4:45PM to 8PM in room WMC 3515
Locaton:SFU: 8888 University Drive Burnaby, V5A 1S6 Room AQ 5026 (West Hallway)
Contact: Contact:SFU Chess Club chess@sfu.ca
Everyone welcome, no fees!



Lions Chess Club
When: Tuesdays and Fridays 4:30pm - 6:00pm
Who: Can host up to 20 players.
Location: 5067 Anola Drive, Burnaby
Website: https://www.facebook.com/LIONS-CHESS-CLUB-111934810248632/
Contact: Aram 778-710-5919, Lionschessclub@gmail.com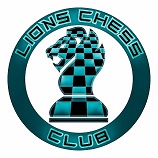 Chilliwack
Chilliwack Chess Club
Who For: Beginner to Master players are welcome to attend. Starbucks chess meet up: Fridays at 7PM to 9PM
Misc: Admission is free ($5 donation recommended). Bring a chess set if you have one.
Time: Every Sunday, from 12 pm Noon till 4 pm.
Location: Royal Hotel, 45886 Wellington Ave, Chilliwack, BC V2P 2C7.
Contact: Lorne W Kay Email: lwkaycpacma@KayDeMeyer.com Tel. (604) 819-2100 Chilliwack Chess Club There is also casual chess at Starbucks on a Friday evening. Location: Starbucks, 5580 Vedder Rd, Chilliwack, BC V2R 5P4

Duncan
Wood Sense Chess Club
Place: Vancouver Island Regional Library, 2687 James Street, Duncan BC V9L 2X5.
Time (1) : Mondays 6:00 PM to 8:00 PM for competitive players
Time (2) : Saturdays 1:30 PM to 2:30 PM for children and adult beginners
Vaccine certificates (over 12 years old) and masks required.
Website: http://gwyddbwyll.blogspot.ca/
Contact: Nigel at 250-701-1767, Exclam.online@gmail.com
Gabriola Chess Club
Gabriola Chess Club
Time/Place: Meets 7PM to 9PM, Wednesdays, at the Rollo Centre on Gabriola Island, year round.
Contact: Kaamran Hafeez at 250-247-8269, emailhafeezkl@yahoo.ca
Kamloops
Thompson Rivers University Chess Club
Time/Place: Thursdays, 4:00PM - 7:00PM, Saturdays, 1:00PM - 4:00PM, House of Learning (HOL) building at TRU campus, room 161
Website: http://www.facebook.com/groups/kamloopschess
Contact: Sadriddin Mirkhodjaev (250) 682-4305, trusuchessclub@gmail.com
Langley
Langley Chess Club
Time/Place: Mondays, 7:00PM - 11:00PM Brookswood Senior Center 19899 36th Ave.
Website: http://www.langleychess.com
Contact: Hugh Long (604) 530-4693
Maple Ridge
Maple Ridge Chess Club
Time/Place: Tues / Thurs. 1:00 PM - 6:00 PM at the Maple Ridge Library, 22470 Dewdney Trunk Rd, Maple Ridge, BC.
Contact: Chris Dickson at (604) 467-2426 or Email cbdickson@telus.net
Nanaimo
Nanaimo Chess Club
Time/Place: Wed. 7:30 PM, MGM Restaurant, 240 Nicol St., Nanaimo, BC
Contact: Deron at 250-247-7323 and Glen at 250-713-5506
Email: nanaimochess@shaw.ca

Nelson
Nelson Drop-In Chess Club
Time/Place: Saturdays, 9:30am to 2PM, Seniors Center at 719 Vernon Street.
Contact: Barrie Boates BarryBoates@shaw.ca
Qualicum Beach
Qualicum Beach Library Chess Club
Time/Place: Saturday, 12 Noon - 4:00 PM, Qualicum Beach Library. 660 Primrose St, Qualicum Beach, BC, V9K 2R5
Contact: Len Molden lenmolden @ gmail.com
Rooks on Books Chess Club
Time/Place: Tuesday, 6:00 PM, Qualicum Beach Library. 660 Primrose St, Qualicum Beach, BC, V9K 2R5
Contact: Neil McCullouch lbllama @ telus.net
Richmond
Richmond Public Library
When: Wednesdays 4:00-5:00pm
Who: For kids 7+
How: Just show up and get ready to play chess, improve your skills and make new friends. Chess pieces and boards will be provided for use. Drop in and free!
Location: Richmond Public Library - Brighouse (Main Branch) - Kids' Place Program Room, 100-7700 Minoru Gate, Richmond, B.C. V6Y 1R8
Contact: Krista Harrison krista.harrison@yourlibrary.ca 604-231-6446
Website: www.yourlibrary.ca
Sidney
Sidney Chess Club
When: Weekly, Tuesdays 1- 4pm. Casual chess, drop ins welcome.
Who: Approximately 7 active members, looking for more. We bring our own boards and hope for a good turnout. Play all year around but maybe a little less during the summer by agreement of those in attendance.
Misc: Since 2018- current January 2020. Usually pay $2 per person for the room. Adults and youth players welcome.
Location: Meet every Tuesday in the small board room 2nd floor of the Shoal Center Sidney on Resthaven Drive (right across from the Sidney Public Library).
Contact: Jim 778-426-1941 or Mark 250-884-9389.

Surrey
Fraser Heights Chess Club
The Fraser Heights Chess Club (FHCC) is a non-profit organization run by volunteers.
Time: Friday nights between 18:00-19:30 (Sept - June).
Location: Erma Stephenson Elementary School Library, 10929 160 St, Surrey, BC
Contact: Anca Datcu-Romano at (604) 583-1395 or email adatcu@qsoft.ca
http://www.fraserheightschess.com
EAC Chess Club
When: Every Friday from 6:00 - 12:00 Midnight
Where: 14524 - 91B Ave. Surrey
Type: Casual or Blitz Tournaments (Please refer to BCCF Event page for Blitz announcements)
Misc: Everyone Welcome. $2.00 for drop-in fee on Fridays for regular chess. There won't be a drop-in fee charge if there is a tournament in progress. Bring your own clock if you have one.
Contact: Alonso Campos (Organizer & TD) 604-767-5153 or email at: ac-777-ac-888@live.com
Valemount
Valemount Chess Club
Time: Mondays 6:30 to 8:00 PM (Contact Lee to confirm)
Location: Three Ranges Brewery, 1160 5 Ave, Valemount, BC V0E 2Z0
Contact: Lee at (780) 499-6672 leland.b.mckeeman@gmail.com
Vancouver
Brock House Chess Club
Brock House Society Activity Centre for Seniors
3875 Point Grey Road
Vancouver B.C. V6R 1B3
Time: Tuesday, Thursday afternoons from 1:00 to 3:00 in the Sun Room
Contact: frysinfo@shaw.ca
Chess Meet Up Vancouver
Blenz @ Vancouver Public Library - 345 Robson St.
Vancouver B.C.
Who: Everyone is welcome to play, regardless of skill
Time: Every Saturday from around 12-5pm (no registration required)

Chigorin Chess Club
Who For: Chess players of all ages and levels are welcome.
Location: Temporarily closed.
Fee: No Cost
Time: Every Sunday 3-5pm. September to June.
Misc: Friendly games, lessons for beginners and tournaments, all equipment is provided. Free chess cookies for kids.
Contact: Konstantin (778) 882-7731, chess@e2-e4.ca
Website: www.Chigorin.ca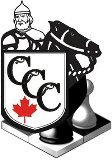 Follow: Chigorin Chess Club on Facebook
After a wonderful 6 years on Terminal Avenue and one more year on Burrard Street we are looking for new location for our weekly meetings.
Updated: March 2016

Ebenezer Chess Club
Who: Ebenezer Baptist Church, 6858 Fraser Street, Vancouver BC, Enter by church office on East 52nd and go upstairs to Room 3B. Everyone is welcome to play, regardless of skill
Time: 1st and 3rd Tuesdays of the month, 7PM to 9PM
About: Chess game presentation and casual play, Free and open to all, please bring chess sets
Contact:Simon

123 Chess Club
Time/Place: 2:00 - 4:00 p.m on Sunday Unit 6 -2265, 41st Ave, Vancouver
Contact: For more info, please call Maria at 604-271-8168 or Toni at 604-662-3916
Website: www.123mathandchess.com
Vancouver Junior Chess Club
Contact: Contact: Frank Ho at 604-263-4321 or 604-266-0974
Location: Ho Math and Chess Learning Centre, Room #4, 2265 West 41st, Vancouver
Coach: Chess Master
Time: Every Saturday from 10 a.m. to noon
More details can be found at www.mathandchess.com
Vancouver Ho Math and Chess Learning Centre
Vancouver Ho Math and Chess Learning Centre is the only organization in Vancouver (Room #4, 2265 West 41st, Vancouver) where integrated math and
chess classes are offered. More details can be found at
www.mathandchess.com. Free assessment can be arranged by contacting Frank Ho
at 604-263-4321.
Vancouver Active Chess
Active Tournaments organized most months. See the events page for details.
Webpage for results and ratings www.chessmastery.com/bcactive/
For info contact: Luc Poitras queluc@lynx.net 778.846.0496

North Vancouver Parkgate Chess Club
Meet at Parkgate Community Centre, 3625 Banff Court, North Vancouver, BC, V7H 2Z8
Monday 1-4pm, drop in, $3.50
For info contact: John Joyce altusarts@gmail.com

Victoria
Victoria Chess Club
Email: victoriachessclub@gmail.com
Website: www.victoriachessclub.pbworks.com.

Williams Lake
Williams Lake Public Library
Time/Place: Every Wednesday from 3 - 5pm. Going into it's 7th year.
Contact: Scott at scott@caribooblades.com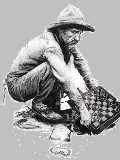 White Rock
White Rock Library Chess Club

Time: Every Every Tuesday 6:30 to 8:45 PM and Saturdays 1:00 - 4:45 PM regular playing time.
Location: White Rock Library, 15342 Buena Vista Ave, White Rock, BC. Ph. 604-541-2201
Everyone is welcome to play for F-R-E-E. There is some general assistance available. Adults and young students are all welcome.

White Knights Chess Academy
Beginner Chess Lessons
"One on One" or Small Group Lessons

Contact: Henry Sikorski (604) 542-0430 or Email songline@telus.net
Website: http://www.whiteknightschess.com